Frequently Asked Questions
Our office receives a lot of email. Help us get you the information you need by having a look below at our frequently asked questions.
If you're visiting JZ:
Main office address: Griswold Hall, 505 North, 1525 Massachusetts Ave, Cambridge, MA 02138
Directions: once you reach Griswold Hall, you'll find Jonathan on the 5th Floor on the North side; to your left when you exit the elevator.
HLS Library office address: Langdell Hall, Suite 287, 1545 Massachusetts Ave., Cambridge, MA 02138
Directions: the front entrance to Langdell Hall faces the Harvard Law School Yard; you'll find the Library Administration suite on the ground floor, to your immediate left when you enter the Library.
If JZ is visiting you: 
Biography/CV:
Jonathan Zittrain is the George Bemis Professor of International Law at Harvard Law School. He is also a professor at the Harvard Kennedy School of Government, a professor of computer science at the Harvard School of Engineering and Applied Sciences, director of the Harvard Law School Library, and co-founder and director of Harvard's Berkman Klein Center for Internet & Society.
His research interests include the ethics and governance of artificial intelligence; battles for control of digital property; the regulation of cryptography; new privacy frameworks for loyalty to users of online services; the roles of intermediaries within Internet architecture; and the useful and unobtrusive deployment of technology in education.
Zittrain established the Assembly Program, a three-track fellowship program that convenes cohorts of experts, professionals, and students to develop solutions to complex technology policy issues, including those in cybersecurity, AI, and online disinformation. He also championed the development of the Caselaw Access Project, which has expanded free public access to U.S. case law.
Zittrain is a member of the American Academy of Arts and Sciences and the Board of Directors of the Electronic Frontier Foundation. He has served on the Board of Advisors for Scientific American, as a Trustee of the Internet Society, and as a Forum Fellow of the World Economic Forum, which named him a Young Global Leader. He was the Distinguished Scholar-in-Residence at the Federal Communications Commission, where he chaired the Open Internet Advisory Committee. His book, The Future of the Internet ─ And How to Stop It, predicted the end of general purpose client computing and the corresponding rise of new gatekeepers. It is available from Yale University Press and Penguin UK, and under a Creative Commons license. That and other works may be found on his Publications page.
Headshots: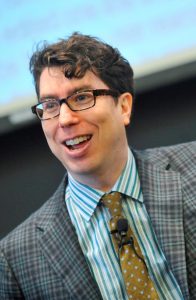 Credit: Jon Chase/Harvard Staff Photographer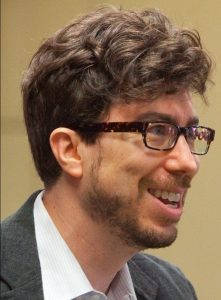 Credit: Electronic Frontier Foundation